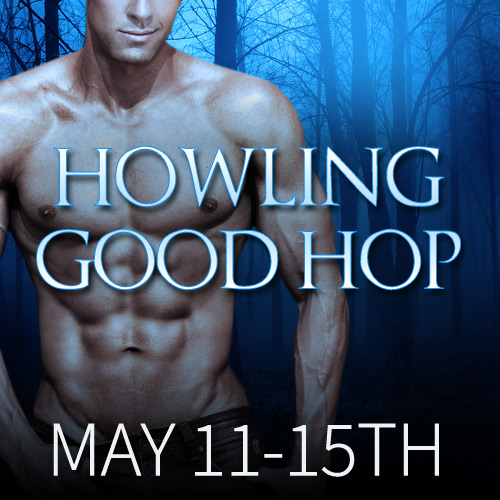 Hi Everyone!
Welcome to the Howling Good Hop 2015
There are lots of goodies and prizes!
THE HOWLING GOOD HOP IS OVER! THANKS TO ALL WHO PARTICIPATED!
WINNERS of $5.00 Starbucks Cards: Darcy Smith, Nicole Ortiz and Facebook Bonus Win: Judith Greenway Timm
***The Howling Good Hop is over.***
Join my mailing list for more contests, giveaways, book news and more! CLICK TO JOIN THE NEWSLETTER
SPECIAL CONTEST #1: I am giving away two $5.00 Starbucks Gift Cards. Just post your name in the comments section at the very bottom of this post below to be entered.
SPECIAL CONTEST #2 the Blog Hop contests in the Rafflecopter – enter below!
BONUS CONTEST -POST A COMMENT on the BLOG HOP THREAD at my FB Page (pinned to top) for another chance to win another $5.00 Gift Card!!! http://www.Facebook.com/KateKentAuthor
SERIES SPOTLIGHT
The Sexy in Fur Series
FURever (available now): Amazon US: Get your copy here: FURever and Amazon UK: FURever UK
FURbidden (available now): Amazon US: Get your copy here: FURbidden and Amazon UK: FURbidden UK
FURgiven (available now): Amazon US: Get your copy here: FURgiven and Amazon UK: FURgiven UK
FURocious (available now): Amazon US: Get your copy here: FURocious and Amazon UK: FURocious UK
FURgotten (coming soon)
My Sexy in Fur series has been very popular. I believe it is because the characters are just like you and me, flaws and all. They just happen to be bears and wolves!
This series introduces bear shifters to my books for the first time. (As a side note: when I mentioned to my husband that I was now writing about bears, he went from howling to growling-sexily!)
All of the heroines are big, beautiful women.
All of the books are .99cents or FREE with Kindle Unlimited! You can sign up for Kindle Unlimited here – KINDLE UNLIMITED
One of the things I like about writing is being able to bring past and present elements from my life into my books. In FURever, the main character (our heroine) is an eBay reseller. Selling on eBay occassionally is something I have done for years along with Craigslist and Amazon to make extra cash and declutter. So it made the perfect occupation for Alicia.

One of my relatives is in a nursing home that was once a woman's college, so it was natural to bring in the grandmother element.
In FURever, Alicia was bitten, dumped and is afraid to take a chance on love again but two hunky shifters, Franco and Marco are out to change her mind. You can grab your copy of the book here: FURever
By the way Alicia's brother Chad…I saw a photo of a guy on one of the stock photography sites and wowsa…He just blew me away with his hotness so
I couldn't resist working him in the book
Furever: BBW Paranormal Shapeshifter Romance
When I wrote Furbidden: BBW Paranormal Shapeshifter Romance, I asked my Facebook readers to let me know how they felt about the older woman-younger man and YES, most love it. Many are in relationships with guys that were younger than them! Chad from FURever was perfect for Furbidden: BBW Paranormal Shapeshifter Romance. In this book Evie Allen doesn't think she should fall for hottie Chad. He is younger and he is her best friend's baby bro…but the fireworks are hard to resist.
By the way you can join me on Facebook here and participate in the discussions; http://www.Facebook.com/KateKentAuthor
Download your copy of FURbidden here: FURbidden
Next there is Furgiven: BBW Paranormal Shapeshifter Romance. I can remember how tough high school was for many people all these years later. Yet people don't quite remember it the way it happened. In
this book, Stacy Winston runs into Mr. Popular from high school. And it dredges up some bad memories. But it turns out he may be her ticket out of her struggles. He is having a marriage lottery to claim his inheritance and the winner gets cash, free rent and more. But ugh…whoever wins will be married to Judd for a year.
You can download FURgiven here: FURgiven
The next book in the series is FURocious. This book features the sassy Angel Sue Wade aka Angie Wade. She sports an airy angel tattoo on her shoulder, along with the bite marks of Steve Carlson. Steve is the man who bit and dumped Alicia in FURever. She has a problem tho. Her grandmother is in over her head financially. And her other problem (if you consider it a problem) There are two sexy as hell men who want her. YES it's a menage! You can get your copy here: Furocious: BBW Paranormal Shapeshifter Romance
Lastly we have FURgotten, this book features the lovely Chloe a bartender at the Bite Me Bar and her adventures..(coming soon).
Check out all of my books at Amazon here: https://www.amazon.com/author/katekent
Download my booklist here: http://katekent.com/kate-kent-booklist/
SPECIAL CONTEST:I am giving away two $5.00 Starbucks Gift Cards. Just post your name and a comment in the comments below. 2 Winners will be randomly selected!
After you have entered…be sure to hop on over to the other blogs! HOP from one blog to another here: BLOG HOP!