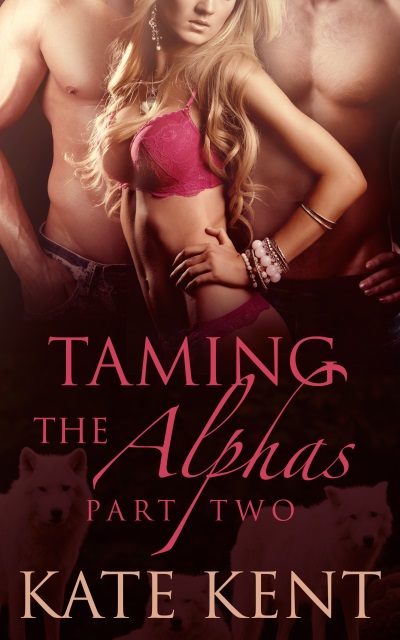 Taming the Alphas: Part Two
Taming the Alphas: Complete Edition is now available. It is free with Kindle Unlimited.
On sale now at Amazon US. Get your copy here: Taming the Alphas: Complete Edition and Amazon UK: Taming the Alphas: Complete Edition UK
Taming the Alphas: Part Two
Two hunky, hungry weremen, one sexy werewoman. Beautiful Beverly Collingswood faces the big question—are two hot and steamy Alpha weremen better than one?
Beautiful Beverly Collingswood is lusted after by two very sexy shifters. They both desire her emotionally and physically. But does she want them—together? And how does she handle the stress of being a target of the WHO (werewolf haters organization).
Just imagine what the threesome, Beverly, Dave and Todd can get up too … read the book and find out just how steamy it gets!
Taming the Alphas: Part Two is a 16,000 word Paranormal Werewolf Shifter Romance. It is the second book in the Taming the Alphas serial sharing Beverly Collingswood's experiences as a werewoman with the two powerful Alphas who crave her. It is part of the Lycan Lovers series. The story includes strong sexual themes and language
On sale now at Amazon US. Get your copy here: Taming the Alphas: Part Two and Amazon UK: Taming the Alphas: Part Two (UK)