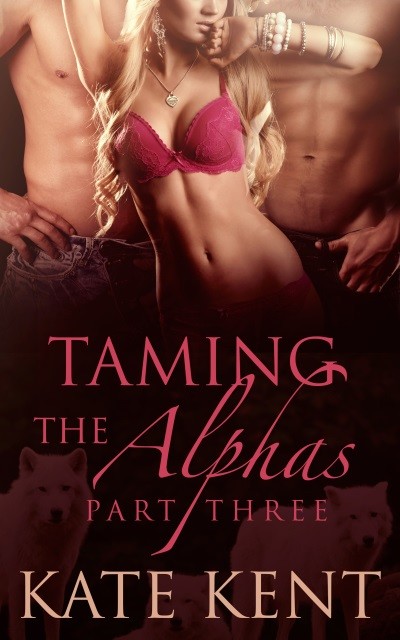 Taming the Alphas: Part Three
Taming the Alphas: Complete Edition is now available. It is free with Kindle Unlimited
On sale now at Amazon US. Get your copy here: Taming the Alphas: Complete Edition and Amazon UK: Taming the Alphas: Complete Edition UK
Taming the Alphas: Part Three
Sexy shifters Dave and Todd are smokin' hot and ready to please—how lucky can one werewoman be?
Beverly Collingswood is on fire as her steamy weremen Dave and Todd go that extra mile to satiate their hunger and satisfy her desires. But as their lust filled days and nights heat up, the trio meets a group that claims they want to help them—but do they really?
With the government cover up, the WHO (Werewolf Haters Organization) riots and so many other things going on, the threesome must take action. Beverly, Dave and Todd are riding a storm physically and mentally… read the book and find what they are up to now!
Taming the Alphas: Part Three is a 14,000 word Paranormal Werewolf Shifter Romance. It is the third book in the Taming the Alphas serial sharing Beverly Collingswood's experiences as a werewoman with the two powerful Alphas who crave her. It is part of the Lycan Lovers series. The story includes strong sexual themes and language
On sale now at Amazon US. Get your copy here: Taming the Alphas: Part Three and Amazon UK: Taming the Alphas: Part Three (UK)