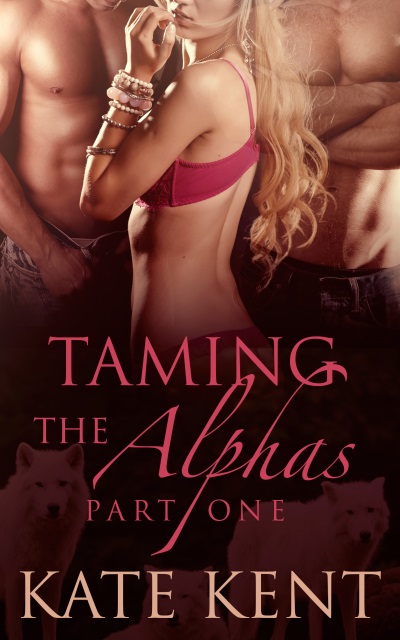 Taming the Alphas: Part One
Taming the Alphas: Complete Edition is now available. It is free with Kindle Unlimited!
On sale now at Amazon US. Get your copy here: Taming the Alphas: Complete Edition and Amazon UK: Taming the Alphas: Complete Edition UK
Taming the Alphas: Part One
Are two Alphas better than one? Beverly Collingswood experiences an emotional roller coaster as she faces the hungry ache of the two hot blooded weremen who lust after her.
Beautiful, werewoman Beverly Collinswood has returned from Camp Vickers to start her life again at the University. But she experiences anger and loathing from an organization that reviles her kind. And a powerful desire runs rampant within her when she and her Alpha lover are reunited with a sexy Alpha shifter from her past. Will she be able to come to grips with the werewolf haters and her strong feelings for the two smoking hot werewolves?
Taming the Alphas: Part One is a 16,000 word Paranormal Werewolf Shifter Romance. It is the first book in the Taming the Alphas serial sharing Beverly Collingswood's experiences as a werewoman with the two powerful Alphas who crave her. It is part of the Lycan Lovers Series. The story includes strong sexual themes and language.
On sale now at Amazon US. Get your copy here: Taming the Alphas: Part One and Amazon UK: Taming the Alphas: Part One (UK)