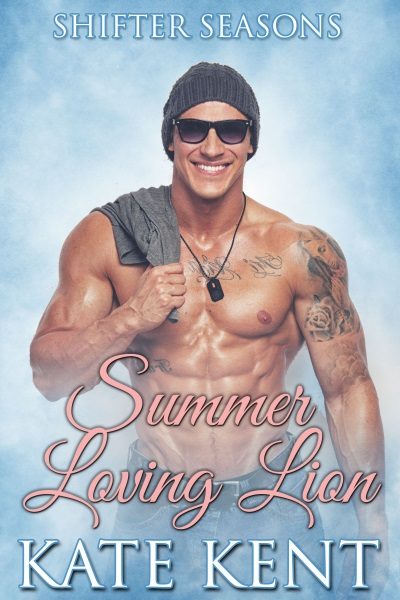 Summer Loving Lion is the third book in my Shifter Seasons Collection.
Grab your copy here! Summer Loving Lion US or Summer Loving Lion UK
Summer Loving Lion – STANDALONE Paranormal Romance (Shifter Seasons)
Baby it's Hot Outside and In 🙂 Hot, Rugged Lion Shifter + Pretty BBW = A Roaring Sexy Romance!
Samantha Courtland has her hands full with two energetic kids and a failing jewelry store. When her business is robbed and a competitor sets up shop next door, Sam is not sure how she'll make ends meet.
Hunky Harve Adamson loves to win and Sam is the prize! When he sees her he knows she's the one for him. Though love is the last thing on Sam's mind, she can't resist the powerful lion shifter. But when she discovers the truth about Harve she begins to have second thoughts.
Will Sam and Harve be able to work out their differences?
Summer Loving Lion is a BBW Paranormal Shapeshifter Seasonal Romance. This is a standalone novella and the third story in the Shifter Seasons series. These paranormal romances can be read in any order. The story includes strong sexual themes and language.
The Shifter Seasons Series includes:
Beary Merry Winter. Get your copy here: Amazon US: Beary Merry Winter and Amazon UK: Beary Merry Winter
Spring For Tiger. Get your copy here: Amazon US: Spring For Tiger and Amazon UK: Spring For Tiger
Summer Loving Lion: Get your copy here: Amazon US Summer Loving Lion and Amazon UK: Summer Loving Lion
Foxy in Fall (coming in future)
See a complete list of my books here: KATE KENT BOOKLIST
Want to be notified when my new books are released, get info on contests, giveaways and more?
Sign up for my newsletter here: KATE KENT NEWSLETTER/