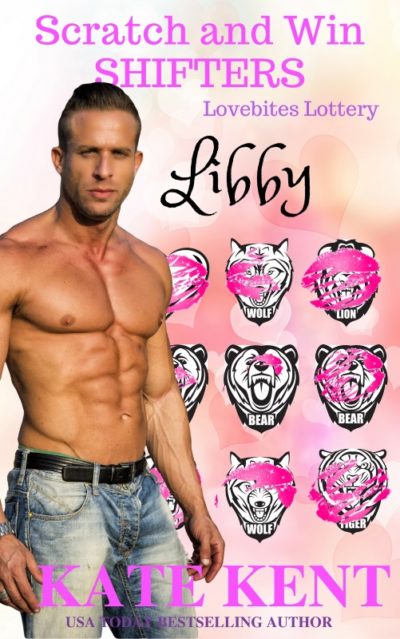 Scratch and Win Shifters: LIBBY
Scratch and Win Shifters: LIBBY (Lovebites Lottery)
Who else wants to win a smoking hot shifter in the 'Lovebites Lottery'?
BBW Libby Polan scratches to win a sexy, hunky surprise in the Sunshine State's 'Lovebites Lottery'!
Curvy girl Libby is barely making ends meet when she buys a scratch-off ticket at Foodies Market. Visions of winning cash, trips and cars float thru her pretty head. But when she discovers the prize is a sexy, beefcake shifter she's in shock!
Handsome bear shifter Justin King is ready for his forever mate and enters into the lottery pool. To his delight he's matched with the first winner, Libby. But she seems to prefer money to love. And her friends aren't happy with her new attitude.
Will Libby and Justin make a match? Can Libby resolve her differences with her friends?
The Lovebite Lottery series includes:
Scratch and Win Shifters: LIBBY
Amazon US * Amazon UK
Scratch and Win Shifters: AMY Christmas Love
Amazon US * Amazon UK
Scratch and Win Shifters: CAT Valentine Love (coming for Valentine's Day)