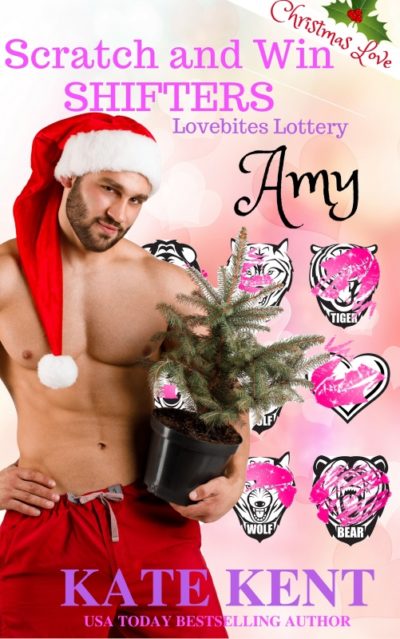 Scratch and Win Shifters: AMY Christmas Love
Scratch and Win Shifters: AMY Christmas Love (Lovebites Lottery)
Who else wants their stocking stuffed by a sexy Santa shifter?
Curvy girl Amy Bowen is totally NOT in the holiday spirit! Her boss is a total jerk and Christmas is overrated. Things go from bad to worse when she accidently collides with a Christmas tree and destroys several hundred dollars' worth of ornaments and baked goods.
Insanely hot, wolf shifter Josh Sterling is volunteering as Santa Claus to spread joy and cheer. He loves everything about the holidays! When he is matched to Amy in the 'Lovebites Lottery' he wants her to feel the holiday magic too.
Will Amy lose her 'bah humbug' attitude or will Josh be stuck with someone who deserves a lump of coal instead of a delicious yule log?
Scratch and Win Shifters: AMY Christmas Love is a BBW Paranormal Shape Shifter Romance. This is a standalone novella and the second story in the 'Lovebites Lottery' series. These paranormal romances can be read in any order. The story includes strong sexual themes and language.
The Lovebite Lottery series includes:
Scratch and Win Shifters: LIBBY
Amazon US * Amazon UK
Scratch and Win Shifters: AMY Christmas Love
Amazon US * Amazon UK
Scratch and Win Shifters: CAT Valentine Love (coming for Valentine's Day)