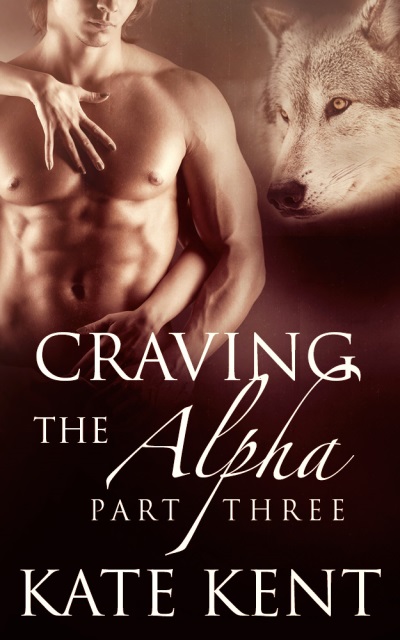 Craving the Alpha Part Three
Get the collection! All 6 volumes of Craving the Alpha are now available in one complete edition. On sale now at Amazon US. Get your copy here: Craving the Alpha: Complete Edition and Amazon UK: Craving the Alpha: Complete Edition (UK)
Craving the Alpha: Part Three
The hungry passion between Kristen and her smoking hot Alpha is undeniable, but pressures mount as the lovers are forced to build a new life.

Curvy Kristen James and her Alpha lover must escape from their dire situation. Forced to flee the small Pennsylvania town of Waynesboro, they must find a way to survive and build a new life.
The steam heats up between Kristen and her hunky wereman but tensions rise as his dominant Alpha personality comes to the forefront, and Kristen sees a side to her hot blooded lover she has never seen before. And in a shocking twist, Kristen realizes their lives may change drastically. Will Markus lose Kristen over his inability to control his anger? Or, will she be able to tame the beast within?
Craving the Alpha: Part Three is a 16,000 word BBW paranormal werewolf shifter romance. It is the third book in the Craving the Alpha serial sharing Kristen James's experiences with the Lycan pack. It is part of the Lycan Lovers Series. The story includes strong sexual themes and language. It is intended for readers who are 18+.
On sale now at Amazon US. Get your copy here: Craving the Alpha: Part Three and Amazon UK: Craving the Alpha: Part Three (UK)