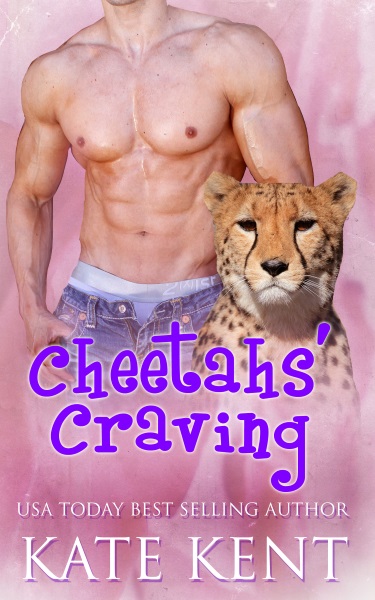 Curvy Girls Mail Order Brides Club: Complete Edition is now available! Get your copy here Amazon US: Curvy Girls Mail Order Brides Club: Complete Edition and Amazon UK: Curvy Girls Mail Order Brides Club: Complete Edition
Cheetahs' Craving – Mail Order Bride Menage Romance (Curvy Girls Mail Order Brides Club)
2 Cheetah Shifters Ready to Mate + 1 Ready and Willing BBW = Hot n' Sexy Pleasure!
On sale now at Amazon US. Get your copy here Amazon US: Cheetahs' Craving and Amazon UK: Cheetahs' Craving
A dash of danger and suspense, a splash of humor, 6 sexy, curvy girls looking for love, hot, hunky shifters ready to mate and a LOT of romance = 'Curvy Girls Mail Order Brides Club'!
Fed up with their love lives (or lack of one) 6 beautiful, sassy women decide to take matters into their own hands and start the 'Curvy Girls Mail Order Brides Club'. But there's something extra special about this club; it's for curvy girls and shifter men ONLY – regular guys need NOT apply!
Carrie Winters is the first to be matched by the club. But she has an unexpected surprise when she meets her mate. Plus she discovers there are complications in the form of another hunky shifter!
Will the 'Curvy Girls Mail Order Brides Club' make a happy match? Or will Carrie's rocky start leave her still hoping and wishing she could find that special someone.
Cheetahs' Craving is a BBW Paranormal Menage Shapeshifter Romance. This is first story in the Curvy Girls Mail Order Bride Series. These short stories include strong sexual themes and language.
On sale now at Amazon US. Get your copy here Amazon US: Cheetahs' Craving and Amazon UK: Cheetahs' Craving
The Curvy Girls Mail Order Brides Club includes:
Cheetahs' Craving (menage)
2 Cheetah Shifters Ready to Mate + 1 Ready and Willing BBW = Hot n' Sexy Pleasure! Get your copy here Amazon US: Cheetahs' Craving and Amazon UK: Cheetahs' Craving
Jackal's Joy
Gummy Bears + 1 Sweet, BBW + 1 Shifter Ready to Bite = A Delicious Sensual Love! Get your copy here Amazon US: Jackal's Joy and Amazon UK: Jackal's Joy
Boars' Bride (menage)
2 Buff Boar Shifters Bring Home the Bacon to Pretty BBW! Get your copy here Amazon US: Boars' Bride and Amazon UK: Boars'Bride
Bison's Bliss
Sassy BBW Makes Huge, Hungry Bison's Tail Twitch!Get your copy here Amazon US: Bison's Bliss and Amazon UK: Bison's Bliss
Foxes' Fancy (menage)
Foxy Irish Shifters Enjoy Hot Tub Bubbles and More with Cute BBW! Get your copy here Amazon US: Foxes' Fancy and Amazon UK: Foxes' Fancy
Panther's Princess
Luscious BBW Teases and Pleases Hunky Panther Shifter! Get your copy here Amazon US: Panther's Princess and Amazon UK: Panther's Princess
WANT MORE MAIL ORDER BRIDES? SEE MY COMPLETE BOOKLIST HERE: KATE KENT BOOKLIST
Sign up for the newsletter to be notified of new releases in the series: Kate Kent Newsletter>